My days are crazy hectic. I juggle between playing and taking care of Shahmeer, visiting my office and checking on my employees,
grocery-shopping to top up food at home, attending meetings and seminars, shooting videos for my Youtube channel,photoshoots. The best time for me to relax is actually in the car when I am traveling from one place to another. Inside the car is my quality time where I just get to sit and relax, look at the skies as we move, browse funny videos, and sleep
Jakarta's traffic is insane, which is why I chose to quit driving and use a driver on a daily basis. Whenever he doesn't show up because he's sick or has to attend to family matters, the one service that I always can count on is none other than
Blue Bird
.
Only with Blue Bird taxi, I feel just as safe, comfy and relaxed as how I am inside my own car. I am so glad that Indonesia has such a reliable taxi service like Blue Bird where the cars are always clean, smell good, the drivers dress decently and talk politely, and most importantly, know the roads well.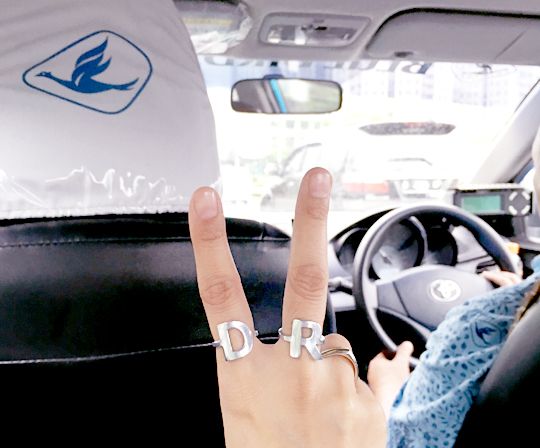 Are you a BlueBird user as well? If you are, HIGH FIVE! :)
You might as well join
Blue Bird's
#AjakIbuKeHongkong
competition too. Simply take a #selfie inside Blue Bird taxi, upload to your Instagram account, and write in your caption how Blue Bird helps you travel from one place to another. Three (3) best submissions will win a free trip to Hong Kong together with their moms! When uploading, make sure you mention @BlueBirdGroup and use the hashtag
#AjakIbuKeHongkong
For more info, click
here
. Muah!