Ever since I tried Marie France Bodyline
, I have been addicted! In a good way of course.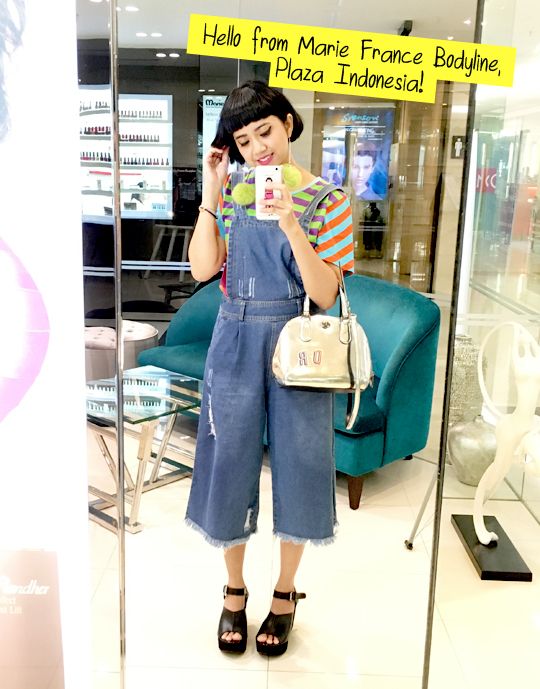 My friends tell me that I don't need such treatments because I am already slim. The thing is, it's not just a matter of slimming down. It's also about maintaining my overall body fat index, skin texture, skin firmness. Ever since I gave birth to Shahmeer, I feel really insecure about my stomach area. The skin texture totally changed, it has stretch marks (until my upper thighs) and of course, the why-so-difficult-to-get-rid-of belly fat. Even with exercise and maintaining a good diet, it just won't go away. So I need treatments like Marie France Bodyline to help get those muscles taut and toned back faster.
It's been quite a few times since I paid a visit to Marie France Bodyline and the result has been really really good. Even my hubby notices it. I've lost a few inches of waistline and the skin around my tummy is smoother and firmer.
Other than the effective treatments, I love Marie France Bodyline because the staffs are very friendly and the ambiance is very relaxing too. The choice of keeping the interior to a wood theme makes it feel more like a cozy massage place instead of a beauty 'lab'. I keep on saying this because I think it really matters! :)
After trying many types of treatment based on the their consultant's suggestion, I love
Pro-Freeze
the most.
Pro-Freeze
is a treatment that uses fat-freezing technology to safely and effectively remove unwanted fat cells. It exposes the fat cells to an extreme cold temperature, causing them to be frozen and degenerated. These degenerated fat cells will be eliminated from the body via our body's own metabolism system and can permanently remove up to 25% of the unwanted fat in a single treatment session, thereby reducing the thickness of the fat layer.
The entire treatment takes about 45-60 minutes. The first few minutes feels very cold but then it feels okay afterwards. It also feels rather funny because you can feel the strong suction from the machine, but a satisfying kind of feeling because you can feel your fat getting 'killed' heheh.
In this video below, I went for another treatment called
Body Lift Therapy (BLT)
using the Wellspa machine, which is more for skin tightening and cellulite reduction.
Stay tuned for more Marie France Bodyline updates, girls!:)