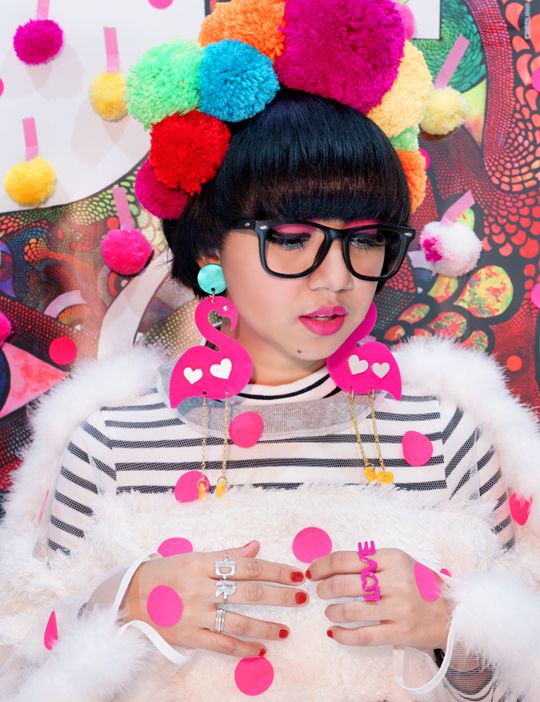 Diana Rikasari is an award-winning blogger, fashion entrepreneur, and book author.
Shy, often a wallflower, but a hyperactive shy wallflower.
She shares a high interest towards entrepreneurship, branding, marketing & market research. She loves paying attention to advertisements, marketing campaigns, the way people sell. A business girl, she thinks she is. And a marketing geek.
On another note, Diana is definitely passionate about
fashion
. Not necessarily a
fashionista
, however, just someone who appreciates
art
and sees art within clothes, shoes, bags and accessories. She breaks boundaries when dressing up, clashing anything she feels like clashing. Because clashing is her way of challenging the obvious. And she loves that.
Being active in the blogosphere since 2007, Diana has won several blog awards and become public speaker in various seminars and workshops. In 2011 and 2012, this blog ranked
#1
in IndonesiaMatters.com, being the most visited blog in Indonesia across all blog categories. With these achievements, Diana has been appointed to become Brand Ambassador of various local and international brands, ranging from fashion to beauty to telecommunication products,
as featured in various local and international media
.
Moving forward, Diana is a prominent player in the retail industry through her fashion brands,
UP
and
SCHMILEYMO
. Through her works in these brands, Diana has been acknowledged as one of
Indonesia's 100 Most Influential Youth, Women, Netizen (YWN)
by The Marketeers & Markplus Inc.,
Inspiring Women of The Year
by Wardah Cosmetics, and also won the
International Young Creative Entrepreneur (IYCE) Award
by British Council and named as
Best Small & Medium-Sized Enterprise Star
by Perempuan Bintang Awards 2018.
Diana Rikasari was officially registered as the youngest to make it into the prestigious
50 Tokoh FTUI
list by Universitas Indonesia for her significant contribution in the Arts and Culture sector in Indonesia. As for her regional milestone, Diana won the award for
Top Fashion Influencer
by Influence Asia.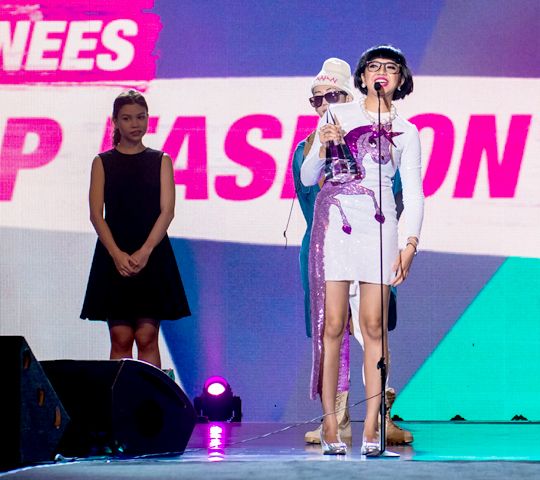 With her never-ending passion for creating, Diana is now popularly known as the author of the
#1 mega-bestselling book trilogy
in two countries (Indonesia & Malaysia) titled
#88LOVELIFE
which consists of her daily thoughts on love and life. These books won both
"Best Book of 2015"
and
"Best Book of 2016"
Award for the Non-Fiction category from MPH Malaysia.
Extending her new adventure as a book author, Diana has recently published a series of children books titled
My Rainbow Days
.
More on her CV
here
and her talkative side on
Youtube.