Back in Jakarta and woke up thinking about this beautiful dish we had before taking off last night.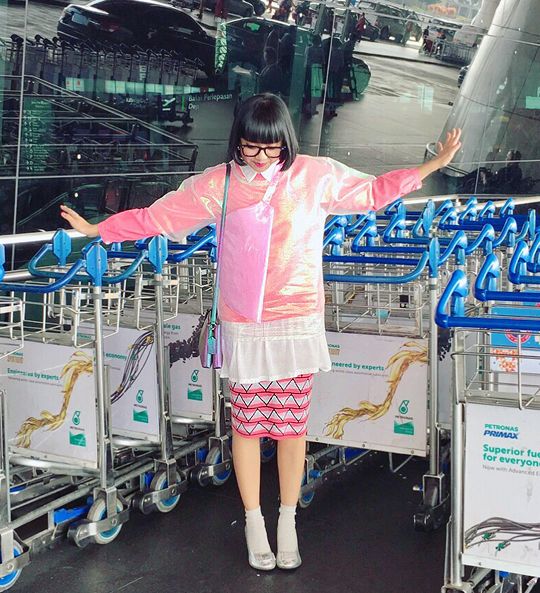 Also woke up feeling extremely blessed and grateful, because yesterday will always be remembered as one of the greatest moments in my life. As I walked up the stage with
Dinda
to receive the award, I was actually holding my tears - tears that represent a mixed bag of emotions. Happy, surprised, honored, overwhelmed.
Never in my life have I ever thought of publishing a book. It was never even in my bucket list. My life is not grand, it never was. All the things that take place in my life are more often results of spontaneous ideas that just happen so randomly. I wouldn't say that I worked very hard for this book, instead, it seems more appropriate to say that I poured all my heart into it - even more on the 2nd volume where I open up and share about my worries and insecurities.
So what was the learning in all this? I can't really conclude because learning itself is a continuous process and the more you look at things and give thoughts into them, the more learning you can extract from one single event. All I know is that when you do things with love, people accept you and your work easier because naturally we all need love. Love is universal, a language that everyone speaks and can understand. Being the best book of the year beating sooooo many great great titles out there is not a small thing, but it should not make us anything but to just keep creating from the heart. Thank you, readers. I love you.
So yes,
#88LOVELIFE VOL.01
won the "
Best Of 2015
" award for the Non-Fiction category in Malaysia and we could not be any happier! The ceremony itself took place during the opening of
Putrajaya International Book Fair 2016
. Thank you to MPH team who has been so kind during our 3-days trip in Malaysia. Our days were not only filled with meet-and-greets, book launch, media interviews and good food (heheheh), but also with lots of love and laughter. Please stay in touch, Ms. Poh Choo and Liyana! XOXO