How cute are these
personalized pillows
I discovered on Rakuten? I think they are so so so adorable. Perfect for gifts and for my Shahmeer!
:)
Have you guys ever shopped at Rakuten? Lemme share with you some money-saving hacks when you shop at Rakuten.
Rakuten has this thing called
Rakuten Super Point
where for every item you buy, you will also earn points. At Rakuten, 100 Super Points is equivalent to Rp. 100. The more you shop, the more points you get to collect.
These points can be spent on any products across the website during your next purchase.
#HackNo.1
Even better, currently Rakuten has this
5x Rakuten Super Point-back programme
where members can get 5% rebate in the form of Rakuten Super Points for their purchases. In other words, you get
5% equivalent of your purchase value back in Rakuten Super Points – everything, every day, with no limit on the amount of rebate.
That's a lot, you know? Sign up for free as a Rakuten member, shop the goods you love, accumulate your Points so you can use them again in your next purchases!
#HackNo.2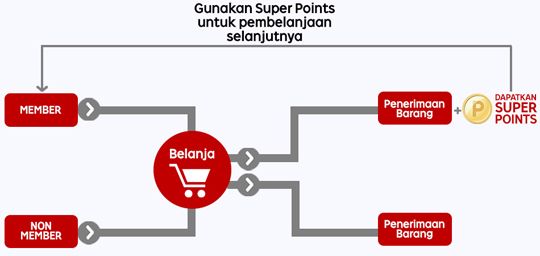 If you want to enjoy even bigger discounts, use your Points during Rakuten Super Sale - a weekly big discount festive event. Imagine the products you love are on huge discount, yet you can still save even more by using your Points. Ha! Make sure you check Rakuten every week to see which products are on discount because they keep changing (which I think is what makes it fun). #HackNo.3
Do you guys know any other hacks? :D