Hi, everyoooooooone! Dinda and I are so so so pleased to invite you to the launch of
#88LOVELIFE Vol. 02!
Yessssss! You heard that right.
Our 2nd book!
Phewh! Who knew, right? :D
Be the first to buy our new book this Sunday before it hits the bookstores!
#88LOVELIFE Vol. 02 BOOK LAUNCH
Sunday, 17 January 2016
16:15 - 17:00
The Goods Cafe, Lotte Shopping Avenue
You can buy the new #88LOVELIFE Vol. 02 book during this event and have them signed directly by Dinda and I.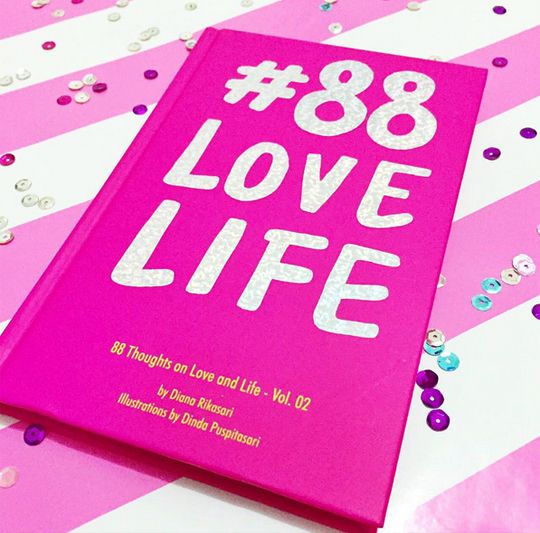 For our 2nd book, we decided to make the cover fuchsia with glittery silver. The content is sharper, deeper, yet still fun and light to read. Everyone who has read the draft says it's even much better than our first book, but I'll let you be the judge. See you on Sunday! :)