It's hard not to love Indonesia's beauty. When you move away from the Jakarta mindset and put aside it's crazy traffic jam, yes, Indonesia deserves so much love and appreciation. And perhaps, we city people should realize about this more.

This video pretty much sums up about how awesome Indonesia is:
I really appreciate Teh Javana's (from Wingsfood) latest initiative called
#ManaIndonesiamu
, which invites everyone to share their stories and photographs about Indonesia so it can become a collective diary that the world can read about Indonesia. I think that's extremely amazing because what better way to tell stories about our country than by the people themselves?
Anyone, including you, can contribute stories and photographs by submitting it through their
website
. And here's how: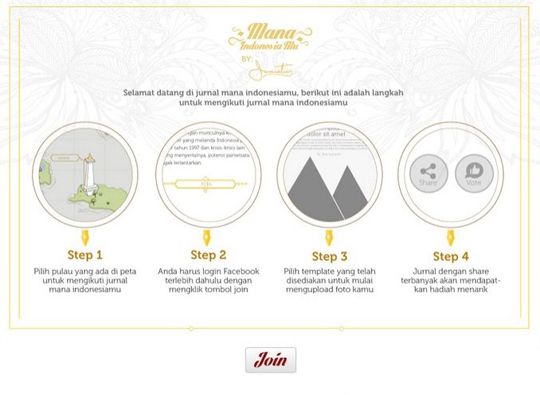 I myself just shared about my hubby's recent visit to Belitung island. So happy to take part in this campaign!
Come, people! Let's make Indonesia become known better by the world for its real beauty. Your story matters. Submit your story today
here
before
August 12th, 2015
, and 3 best stories will win iPad minis! :)
Muah! :)