I finally had a try at
detox
! Woohooo! Detox is the process of removing toxic substances from our body. Imagine our body taking in all that
oil
and
sugar
and
fat
and
all things chemical
and it all mixes up inside our body. Now detox is about cleaning all that, so our body feels better and healthier.
This process is very new to me so I tried it for 1 day first. You can detox by eating fruits only, drinking liquids (water & juice) only, or eat a mix of fruits and veggies only. I did the second one, in which in a day, I only drank
Cold Press Indonesia
juices only.
What I like about
Cold Press Indonesia
is that they provide detox sets for 1 day, 2 days or 3 days, so you don't need to really think nor prepare much. They've done it all for you and all you need to do is focus and
drink
! :D
Within 1 bottle is 1.2 kilograms of fruits and veggies. Now isn't that something? :)
For 1 day, they provide all the best fruits and veggies in 6 bottles, so it's something like 2 bottles for breakfast, 2 bottles for lunch, and 2 for dinner. Or however you like, as long as you drink all 6 if possible.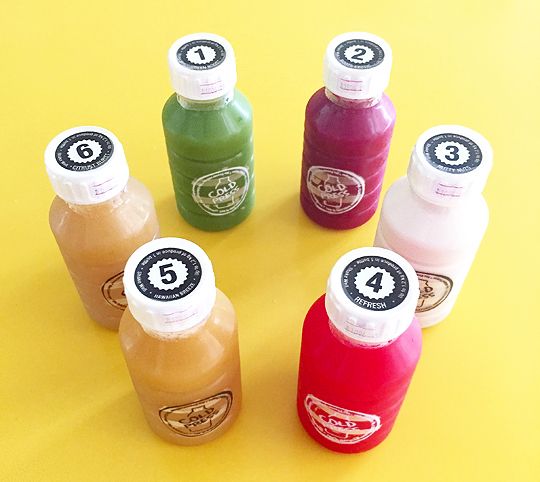 Although I completed my detox journey (woohoo!) by drinking all 6 bottles, I must admit that I didn't finish them all. Like bottle #1 which was so veggie it made my eyes roll I had to drink it with my nose closed. So yeah, I only drank half of the bottle hehe. But as long as I felt full, it should be okay.
Detox made me happy. It made me feel better. I don't know whether it's a mind-over-matter thing but I really think it helps you feel more energetic and focused - and definitely less sleepy during the day. People say that it is best to do detox for 3 days straight so maybe I'll try that someday.
Now...if you're not into this thing yet,
Cold Press Indonesia
also sells oh-so-fresh juices I loooooooove! Just look 'em flavors. So tempting!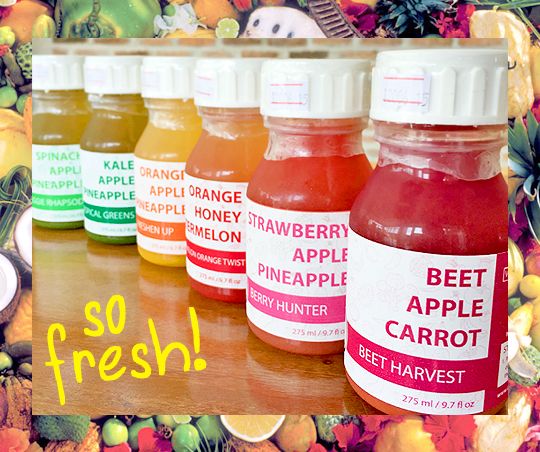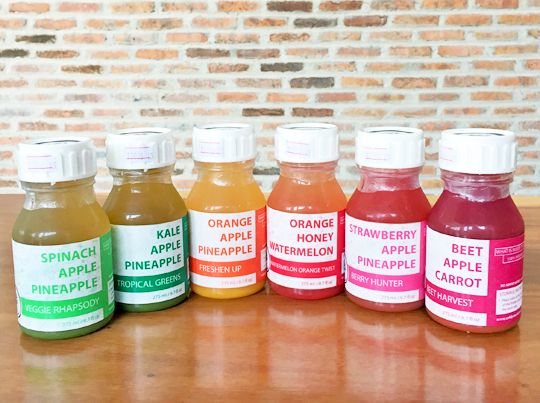 My favorite has got to be the
Strawberry + Apple + Pineapple
mix. And btw, all juices come with no added water, no added sugar, no preservatives, no colorings, no additives. Love! :)
During Ramadan month,
Cold Press Indonesia
also serves coconut water in bottles, peeps! So it's easy to carry around if you are on the go.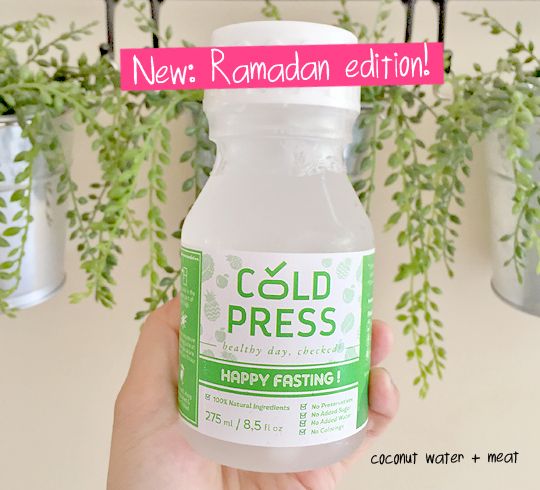 Only coconut water? Fret not. They also have other interesting varieties like these two below. Highly recommended! :)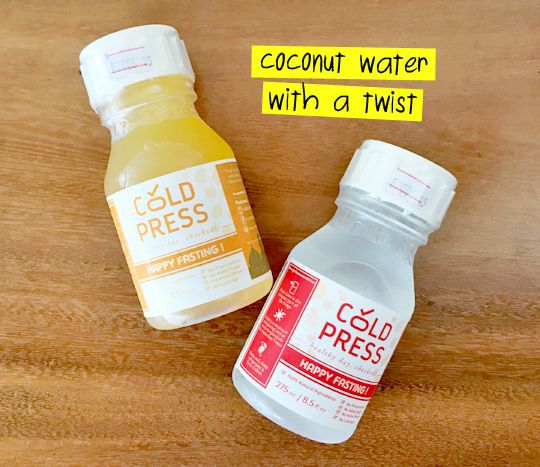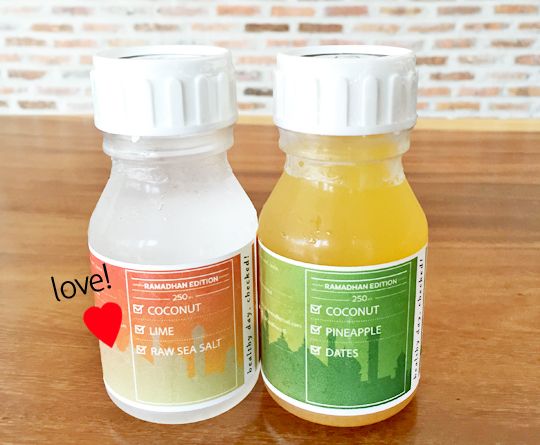 Cheers to a healthy living!