Hello again! I'm back with a beauty product review, this time for The Body Shop's
Moisture White™ Shiso 2 in 1 Brightening Eye Cream
.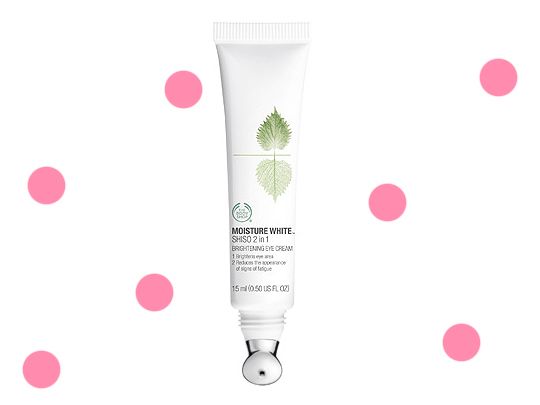 I have puffy eye bags, yes. And not to forget dark circles due to continous lack of sleep. I've accepted this and haven't done anything for a long time, nor do I ever apply a concealer to cover them up. But just one day, finally, I thought to myself, I might look better without these problems.
So, my journey in trying out the
Moisture White™ Shiso 2 in 1 Brightening Eye Cream
began, a product which claims to brighten and target signs of fatigue around eyes. It is powered by
Shiso Complex
, a potent combination of Vitamin C, Liquorice and Shiso, some of the best skin-brightening ingredients found in nature.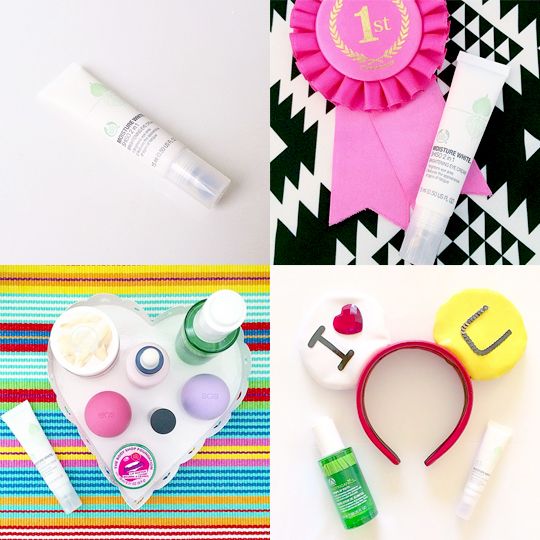 It's been 3 weeks since I have used this product. Does it work? Honestly,
I think so
! When I see myself in the mirror or in photos, the area under my eyes seems less dark now. Puffy still, but brighter. On another note, I am so much loving the cooling sensation it gives. After applying, I feel that the skin around my eyes are fresher and smoother, which does help perk up tired eyes. It also produces a thin layer of shimmer, adding that glowing feel overall. The texture of the cream is great – it feels nourishing yet quickly absorbed by the skin.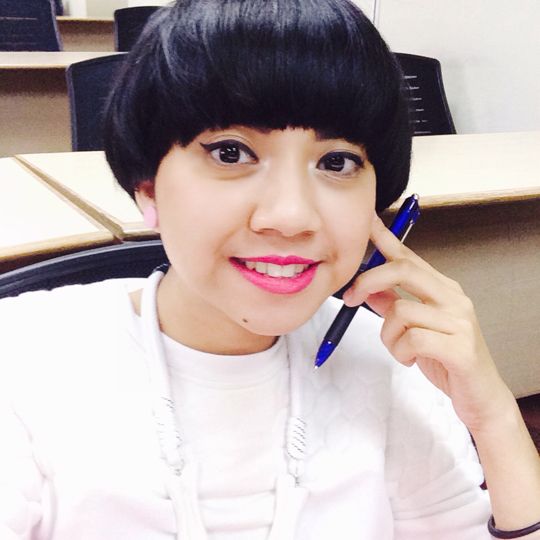 Many people have been asking me on
Instagram
about my opinion on this product. I say,
it works,
but one must continuously apply it day and night - every day. I'm definitely gonna keep using this cream for many weeks to come. Yay! :)