Beauty junkies must be so happy to welcome
Luxola
because it really is the place to comfortably go through so many beauty products and finally get your hands on brands that are not available anywhere else in Indonesia – only on
Luxola
.
The feel of the website itself is fun and cheerful, it really makes you happy just to browse! And most importantly, it does not make you feel inferior if you don't know much about beauty products, because the way the website is developed is to make beauty
fun
and
for everyone
.
For easy browsing, you can go through the products by categories –
makeup, nails, hair, body care,
and even by
brands
. Otherwise, you can use the "search" bar to enter whatever that is you're looking for.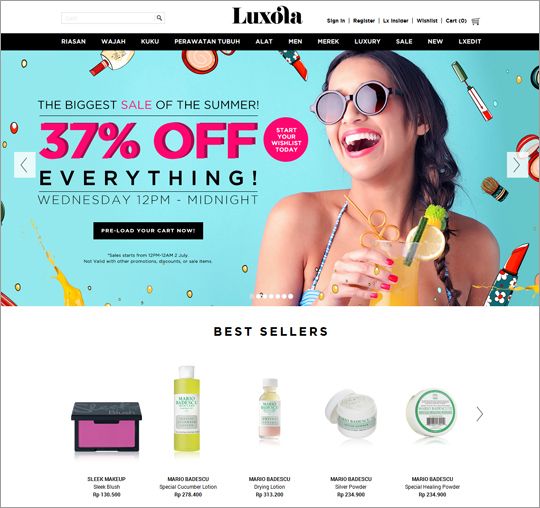 I myself am not a beauty junkie, so I go shopping only for essentials like moisturizer, powder, eyeliner, eyeshadow, lipstick. Basic stuff, nothing advanced hehehe. I also like to buy beauty products juuuuuust because the packaging looks cute haha.
Now this
Steam Cream
brand caught my eye and eventually made me click "BUY". Ha!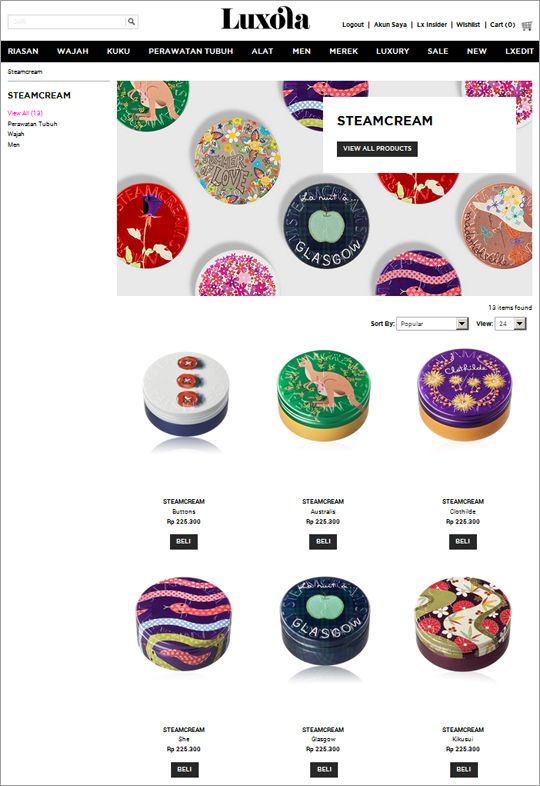 Aren't they cuuuuute? Feel like collecting them all. It's basically a multipurpose moisturizing cream that you can use for your face, body and hands.
I also needed a set of eyeshadows that can be worn for day and night, so I got this
Sleek Makeup palette
.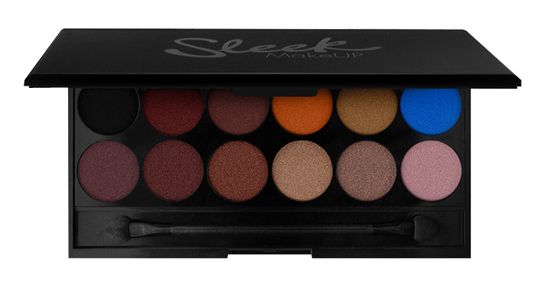 For every product you see on Luxola, there's a clear product description along with its benefits, so it makes it easy to understand the use of the product fully. You can also read other customers' testimonials who already bought the product.
So yeah, got the two above and they have finally arrived within a week yaaaaayyyyyyy. Each product was carefully bubble-wrapped to make sure it did't get damaged during the shipping.
All in all, I had a great experience shopping at Luxola. For those who hesitate to shop online because of any payment matters, Luxola offers various methods for your convenience - bank transfer, credit card, BCA KlikPay, Mandiri Click Pay, PayPal, or even via Indomaret stores.
Wanna give it a try? Please do! And just for you special readers of my blog, you can get
25% DISCOUNT
when shopping at
Luxola
by entering the code
DIANA25
before you checkout. Valid until 31 July 2014 only.
Happy shopping! :)