We've been introduced to smartphones with touch screens, big screens and even bigger screens. But perhaps it's time to move on to something smaller and handy. What do you say? :)
Coming very soon in Indonesia...the
Samsung Galaxy SIII Mini
!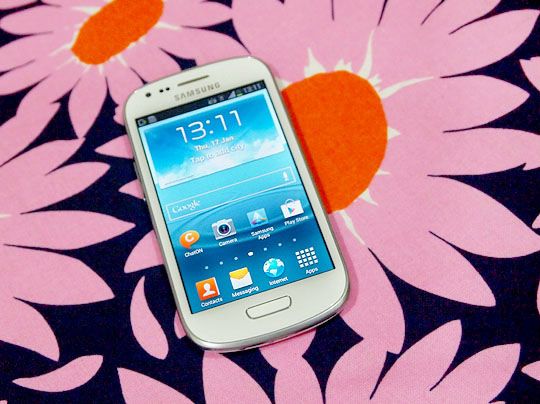 The size is just right to carry around in our cute little clutch. And regardless its mini dimension, it's got all the social media apps we need. Facebook, Twitter, Instagram, Path, Line, Pinterest, Skype, you name it! For photo freaks like me, I'm definitely up for their "Best Shot" feature which enables us to take 8 pictures at once (burst shot) and choose the best photo automatically based on its sharpness & brightness.
Lucky me, I've been given the chance to try out this phone before its launch yaayyyyy! :)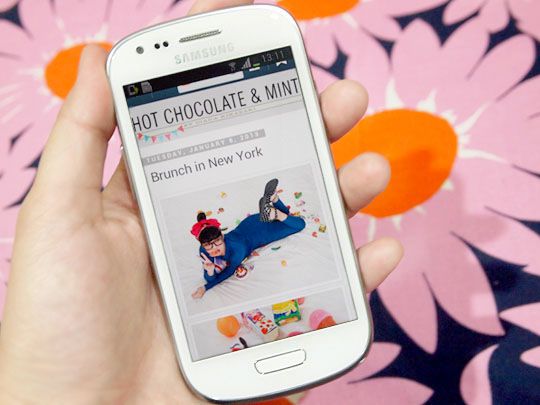 Price will be somewhere around Rp. 3 million so it's definitely affordable. Mini is the new big, peeps. Perhaps move on to
Samsung Galaxy SIII Mini
?
:)
-----
*Fresh updates I just received from the Samsung team:
This Samsung Galaxy SIII Mini is already available at all 'Samsung Experiential Shop(s)' starting today, January 19th.
Only during this weekend, January 19th-20th, special price is Rp. 3.499.000 in Samsung Experiential Shop(s)
For more info, follow their Twitter account

@Samsung_id