This will be my last Hong Kong trip report...so saaaaad! I wish I had more to share..:)
On our 3rd day, we paid a visit to the
Avenue of Stars
at the Tsim Sha Tsui Promenade where visitors can enjoy Hong Kong's skyline by day and check out plaques containing Hong Kong celebrities' hand prints & autographs...too bad it was rather cloudy that day so as you can see the skies looked grey...nevertheless, this is a must photoshoot spot for tourists! Hehehe...:)
In addition to this promenade, there is also the Museum of Art, Space Museum, and Cultural Center...too bad the museums were still closed at that time (they open at 1 p.m)...
We then took the
Star Ferry
to head to Central (again), walked to Aberdeen Street and visited a small shop called
Taka
which sold handmade accessories by local Hong Kong designers with some 50's - 60's pieces imported from USA...everyone just had to get themselves a lil' piece of
Taka
here because they were just too pretty as well as affordable...:)
That day's lunch was my favorite because we had a really nice halal Chinese dimsum at the
Islamic Centre Canteen
at Oi Kwan Road...yayyyyyyyyyyy! Me love dimsum! This restaurant shares the same building with the mosque located above it..
Theeeeeen we visited my most favorite shop in Hong Kong hooraaayyyyy!
Timbee Lo Shop
, located inside Causeway Place at Causeway Bay, offers super awesome one-of-a-kind accessories & clothes I loooooove...fyi, items are rather pricey because they fall under 'designer items'...:)
Still at Causeway Bay, hopped into
Sogo
department store for a while, went super crazy discovering that branded items are way way way cheaper here in Hong Kong and there's no fuss going for a GST refund like in Singapore.Why? because Hong Kong
is a free port and hence
no import tax
.
Headed back to Tsim Shat Sui (where our hotel is), grabbed my jacket, then continued our night to another shop named
Chapel
, a budget local fashion chain which makes its own clothes from leftover fabrics from high-end fashion manufacturing processes. Mostly they provide basic clothes like plain t-shirts, cardigans & leggings...:)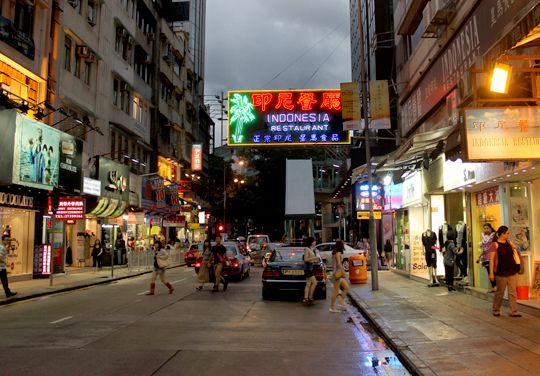 I was already very tired by that time hehehe, so I didn't take many pictures afterwards....after
Chapel
, we visited a shopping mall called
DNA
with budget friendly shops selling both local and imported fashion items as well as toys! Too bad I can't provide many pictures of this place but
DNA
is actually one of the best places to shop especially youngsters...I bought myself some floral tights and socks here hihi...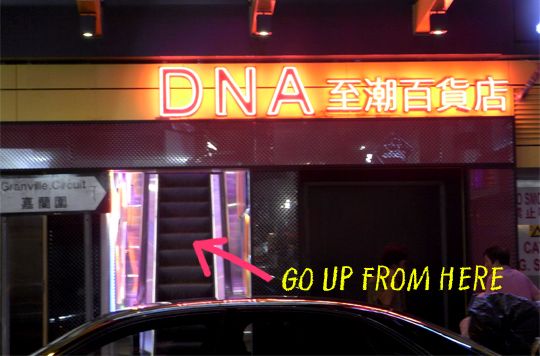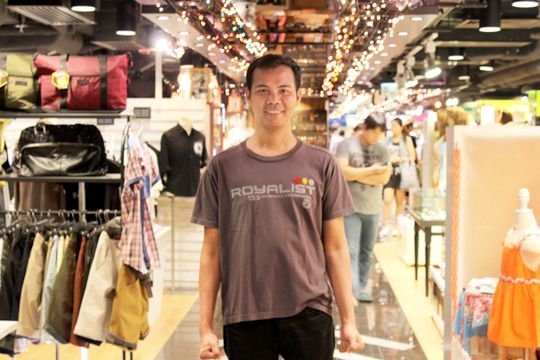 Aaaannndd comes the end of the day, spent well by having steamboat for dinner at
Tao Heung
...:)
Went home the next day feeling sad because I kinda fell in love with Hong Kong. Somehow. I will definitely make more trips to Hong Kong! Yayyyyy! :)
Most important part:
If you're planning to go to Hong Kong after reading my blog posts hehehehe, you might wanna check out
this website
to learn more on what to discover. Aaaaand, if you want to try your luck and win yourself a FREE TRIP TO HONG KONG and HK$200,000 shopping money, you might try joiining these 2 competitions: