During my meeting today with Daniel Mananta and Mas Adez in preparation for the upcoming
Ideafest 2011
conference, I was asked how I became a blogger and actually got heavily known for it. Ha! These type of questions are the most difficult to answer, so are questions like
"what are the strategies to have many blog readers"
or
"how do you keep up with the fact there exist so many bloggers nowadays"
. I believe I am not the best, or even not at all the right person to answer
as
I really have no particular answer
. I can tell how people are sometimes disappointed by my answer that
"there really is no strategy"
while they are in fact expecting some list of theories. I really blog for fun! Of course, this is certainly different than other people's perspective especially ones who actually blog professionally, and I have my utmost respect for them. Therefore, such questions are best answered by them, not me. The only thing I can tell, is that I believe in letting things run naturally. I still have the same joy in blogging as much as how I had back in 2007....:)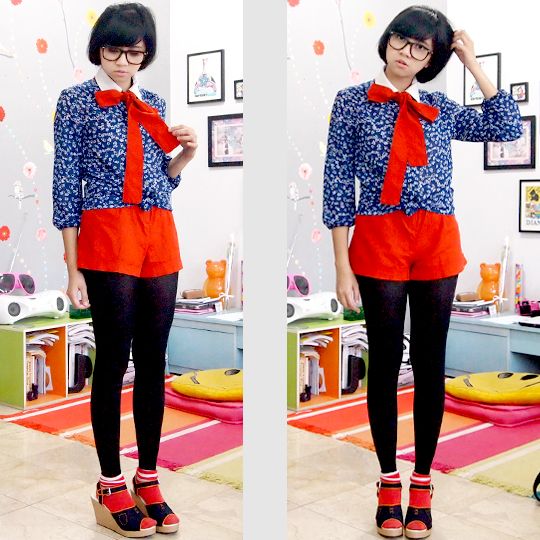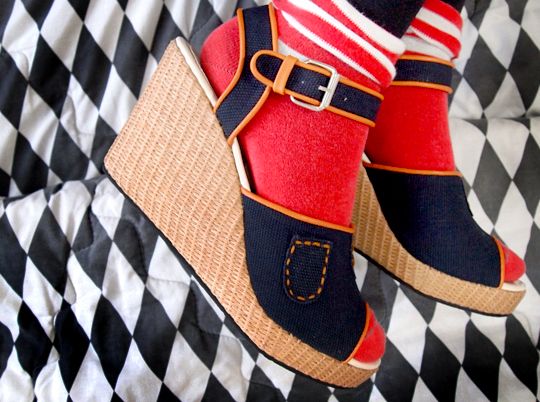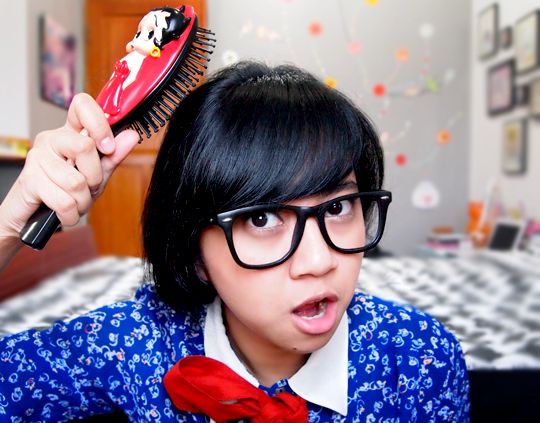 Vintage top,

Velvet

shorts,

Topshop

tights, unbranded socks,

Up

wedges